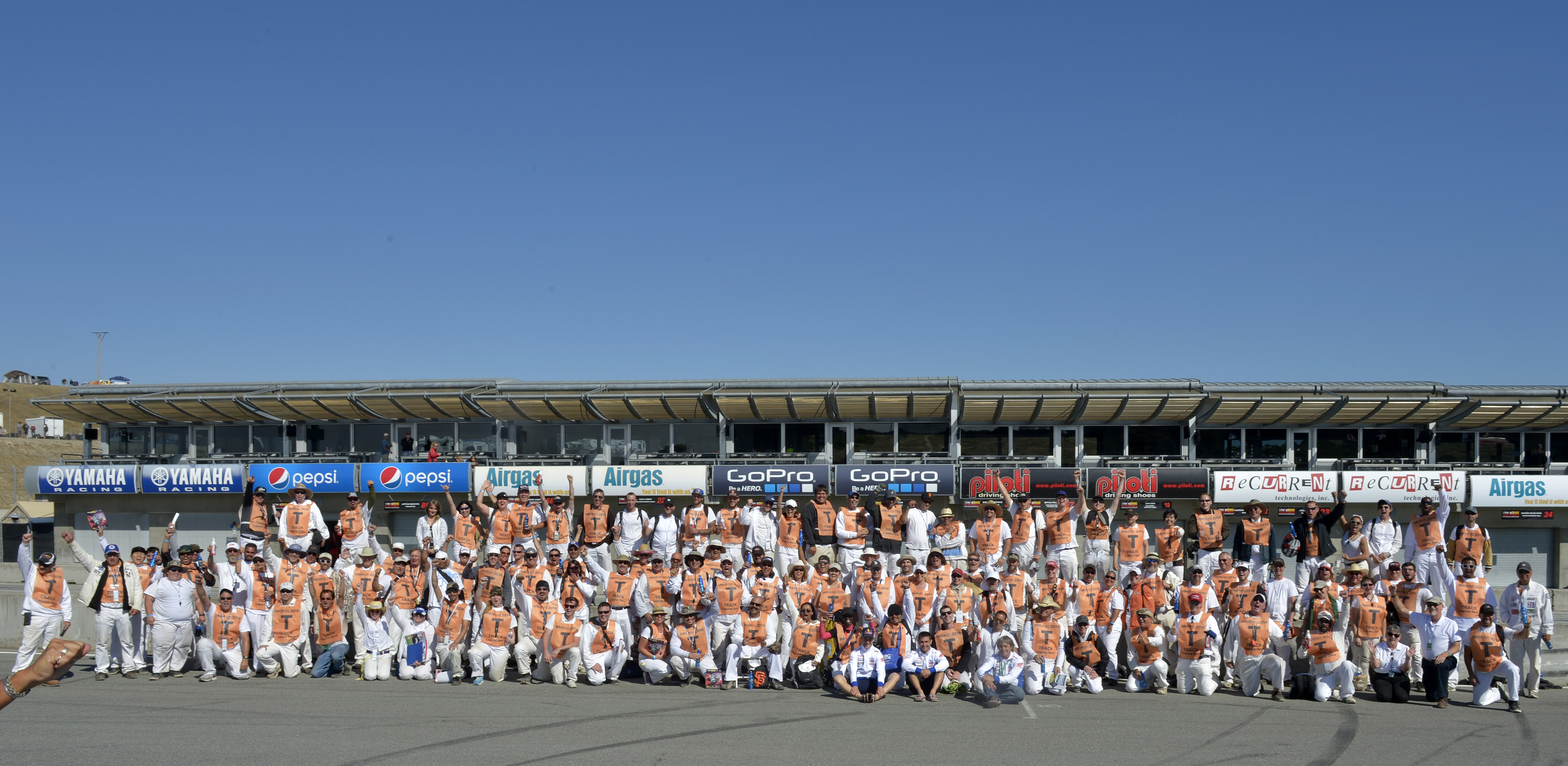 First off I want to pass along a big THANK YOU from Gill Campbell for an excellent weekend. I'd like to second that. I've never had so many compliments about the Inspections and how well you guys did out there clearing the track from Laguna, SBK and the AMA Officials. When you guys perform like that it makes my job so much easier during the weekend. They are going to use video from our Track Inspections for training other tracks what a Track Inspection is supposed to look like. We got an A+ excellent rating on Sundays Inspection. Whenever a bike went down, you guys hustled out there and worked as a team to clear the incident. The SBK Officials were very impressed. To me it looked everyone stepped it up one notch for Race Day. I like that because that's when the rest of the world is watching and I think we represented our Country well (with help from our Canadian workers). Everyone pat yourself on the back for a job well done. I hope everyone enjoyed Jonathan Rea and Leon Haslam little visit to talk to us. I thought it was great they told you they rely on you workers out there to keep them safe. It's great to feel we're all in this together. The autographs and group picture a huge bonus. No promises, but Valentina ( Dorna PR) told me said "it is possible to this again next year". Let's hope so. THANK YOU to everyone who came out and supported our club to make this a successful event from top to bottom. Everyone keep in the back of your mind what you can do better next year, because we have match or improve on our A+ excellent Track Inspection rating and our flagging and response. Don't ever be satisfied with what you did last year, there's always room for improvement somewhere.
On another note. Everyone who was supposed to give membership and worker apps and didn't won't be contacted next year for the race. I need to put your info into our data base. Send it to me if you want to be contacted when we find out the date for next year. For some of you I only a first and last name.
There are some pictures of workers on SuperBikePlant.com and Crash.net has a video of all the WSBK crashes
THANK YOU again everyone. I hope to see you next year.
- Ted