June 21, 2017
Dear USARM friends:
I cannot thank you enough for being a part of the Motul FIM Superbike World Championship event this year. Your participation is enormously appreciated. The giving of your time is treasured, not only by my organization, but also the riders involved in the weekend, without you, this event would not happen
This year, we pay tribute to our own Nicky Hayden, the loss of whom will be felt for many years to come, both at Mazda raceway Laguna Seca and around the world.
Please know that my staff and I are always here to help and once again, thank you for your support.
Sincerely,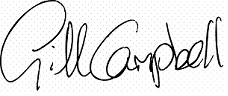 Gill Campbell
CEO/general manager
Mazda Raceway Laguna Seca